This is just a reminder that if you want to participate in my
Thankful Thursdays
series, start making a list of what you are thankful for this week and link up to my post on Thursday morning. I should have my post up by 8:00am. Please invite others to participate. I'd love to reach as many people as possible! Here is a button you can post on you blog: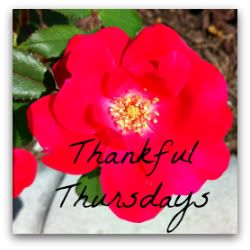 Even though my blog is directed toward military wives, anyone can participate in
Thankful Thursdays
. If you don't have a blog of your own or don't want to create an entire post, simply write what you are thankful for in the comments section. I am looking forward to reading what everyone is thankful for this week!